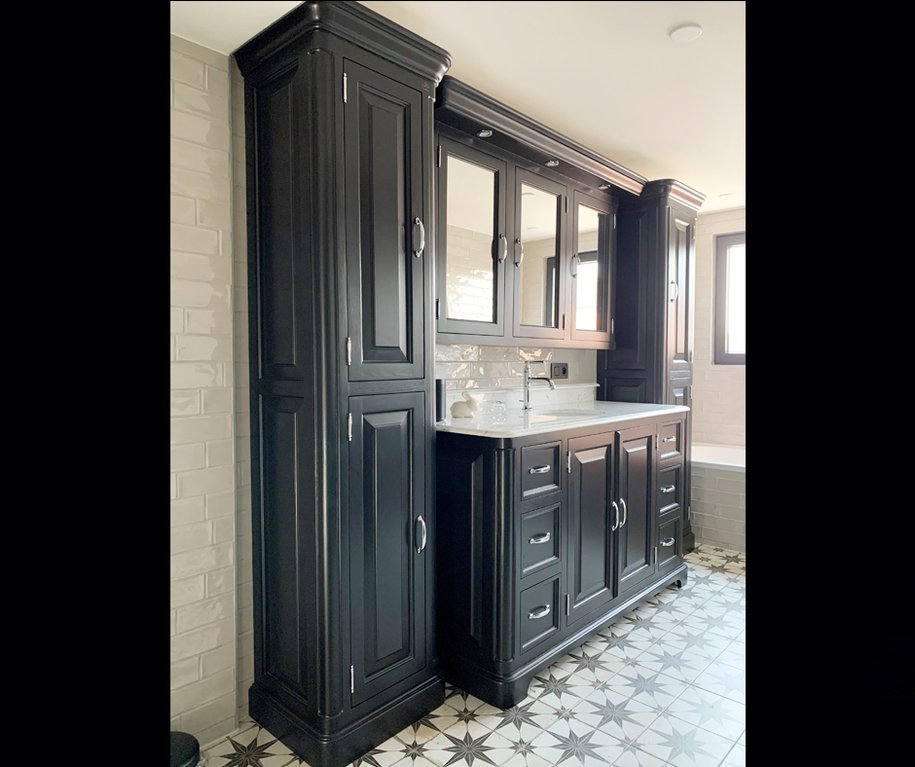 It is always a bit of a puzzle when renovating a bathroom. We are always looking for the perfect setup in which we feel happy. In these hectic times it is always important to be able to relax in style in this intimate place, where people take care of themselves. This bathroom is a perfect example of this.
The "eye-catcher" here is of course the bathroom furniture Regent and the accompanying mirror cabinet. The bathroom furniture is 155 cm wide, has 6 soft-close drawers and a cupboard in between. The black color of the furniture makes a nice contrast with the Carrara white marble polished tablet with a undermount basin. The mirror cabinet has three doors with double-sided mirrors and is equipped with three LED lights. To keep everything tidy and not to have too many accessories, towels and sanitary products throughout the bathroom, the 2 column cupboards on either side of the bathroom furniture help a great deal. These Regent column cabinets give the furniture an impressive look, while the refined finish of the Regent series, give this bathroom elegance. The rounded corners and profiles of this series radiate a soothing classic atmosphere. The shiny rustic tiles against the wall are in an off-white and the floor is tiled with retro tiles with a star design. Again, a well-thought-out choice that will soften the impressive furniture ensemble.
The Balasani wall-hung WC with black oak seat repeats the classic touch and color tones that work seamless in this bathroom and blends with the wall tiles.
The round mirror and fun wall lamp in Art-Deco style is a playful element that certainly does not look out of place in this grand bathroom.
Impressed? Or curious? Aqua Prestige is ready to help you further!
Products Aqua Prestige:
Regent bathroom furniture 155: 600.42150
Regent mirror cabinet: 600.42100
Regent tall cabinet with 2 closed doors (h: 210 cm): 600.42600 - Also available with glass doors at the top.
Balasani wall mounted WC pan: 240.04780
Toilet seat in solid oak with soft-close seat: 640.SC050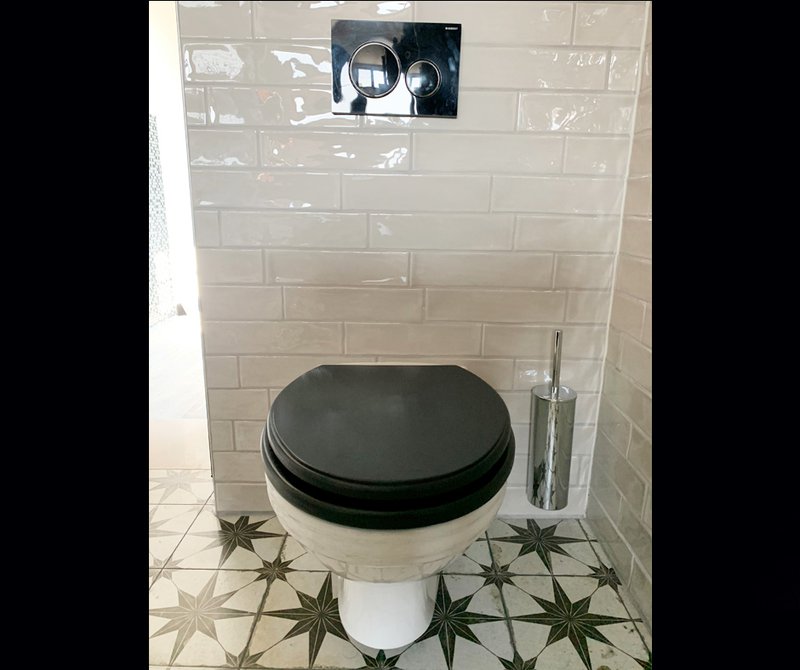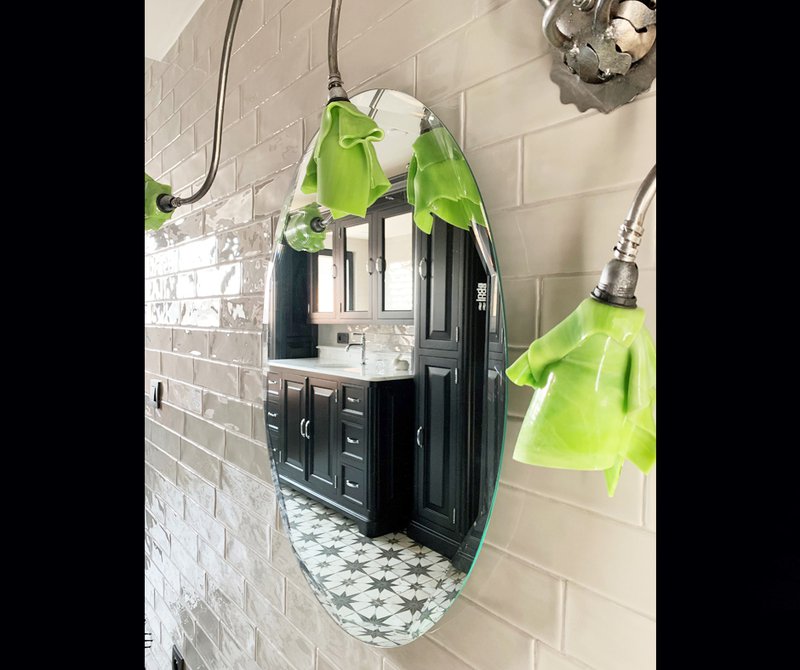 Posted on:

June 11, 2021, 11:53 a.m.

Author :

Gilad